GRADIENT GLIDERS

Review of the new ASPEN (DHV 2):

"This wing has without doubt one of the most perfect turns we have encountered. With this glider we have re-found a sensation of flight that we have not had for a long time. If you want to go-for-it you have a truly top notch machine capable of great things...The Aspen is possibly the paraglider of the year...a wing remarkable in its category, one to buy!"
- Vol Libre
---
Blue Thermal is western Canada's GRADIENT distributor. GRADIENT was formed in 1997 to immediate acclaim. Much of the company's success flows from the experience and expertise of its director Ondrej Dupal and designer Vaclav Sykora.
Mr. Dupal is recognised throughout the paragliding community as a World-Class pilot of exceptional ability, while Mr. Sykora brings to GRADIENT over 20 years experience in the design and development of aircraft, paragliders and reserve parachutes.
In their first years of production, GRADIENT became firmly established as the market- leader in their home country (the Czech Republic). This position remains. Today however, more than 3/4 of their production is exported internationally, especially to the major paragliding markets and a professional network of schools and distributors.
By employing the most up to date technologies and materials in the design of their paragliders GRADIENT have developed an international reputation for producing paragliders of exceptional quality, performance and value for money.
To view the GRADIENT line of products click on the pictures below. Please email us for the complete price list. Dealers are welcome.

BRIGHT 5 - EN A

GOLDEN 4 - EN B

NEVADA - EN B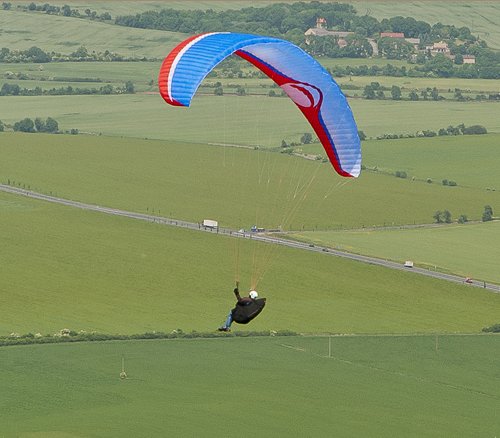 ASPEN 5 - EN C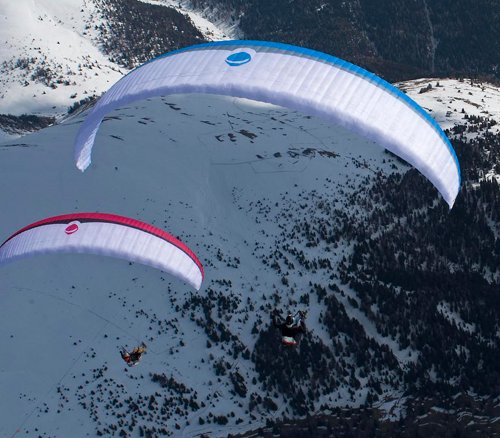 AVAX XC3 - EN D

BIGOLDEN 3 - EN B (biplace/tandem)

FREESTYLE 2 - freestyle

SEVEN 2 - freestyle
Gradient also has a complete line of accessories. Please email us for prices.