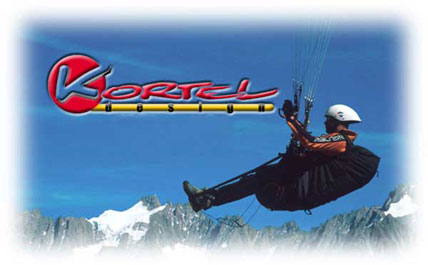 Kortel Harnesses

These harnesses are known as the premier paragliding harnesses because of their unique design and exceptional comfort.

Unlike other harnesses, Kortel's design enables you to control weight shift through the leg straps thereby keeping the glider within DHV specs.

Made for the uncompromising pilot who likes to spend many hours in the air, the result is a perfect combination of posture, comfort, weight-shift, and protection.
---

KAMASUTRA
"Pleasure in all position" - For the cross country pilot
who wants comfort and security above all.

KANIBAL
"The Killer Instinct" - A racing harness designed
for high performance and competition flying

Instrument Holder




Variable capacity
Ballast/Instrument Holder



Outdoor Fleece




Slide Jacket




Slide Suit



---
CHARLY HELMETS

Red




Yellow



Grey



White




Turquoise



New: Matte -
red, black, and blue

Silver



Purple



Green



Black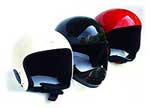 New: Air Control


Charly Insider - Superb visibility, exceptional comfort, and incredibly light weight, these are the most popular paragliding helmets worldwide. Made of high quality fiberglass and Kevlar and available in 6 sizes and a variety of attractive colours.
Mono Colour

$295 Cdn


Matte

$310 Cdn

Charly Insider - Simple, certified and effective

$160 Cdn
Sizes: XS,S,M,L,XL,XXL = 54,56,58,60,62,64 cm. head circumference
---
ICARO HELMETS

4Flight Full Face


4Flight Jet


4Flight Full Face - Cut


4Flight Jet - Cut



Iguana (carbon)


SR Plus (carbon)


SR Plus (blue)


SR Jet

4Flight - Icaro's newest helmet on the block. Hugely popular and ultra-cool, these are difficult to keep in stock. The "cut" series is preferred by some paraglider pilots where the long tail might disturb them when they look up at the sail.
Carbon Optic

$477

(includes visor)
Electric Blue and Titanium

$450

(includes visor)
Iguana - Super light helmets specifically designed for paraglider pilots. One size fits all. Visor and ear protectors are options.
Carbon Optic

$250


Titanium

$230


Visors red or smoked

$48

SkyRunner Plus - Icaro's most successful helmets line. "Visor ready". You can buy the visor now or later.
Pearl White

$349


Blue Velvet

$397


Carbon Optic

$413


Visors clear, tinted or mirrored

$48

SkyRunner Jet - Kevlar, Carbonium, Fiberglass construction, 1.5 lbs,

White

only $245
---
THERMAL TRACKER PRODUCTS

Radio Harness - Access your radio with ease.
Large front pocket for camera, spare batteries, etc. $75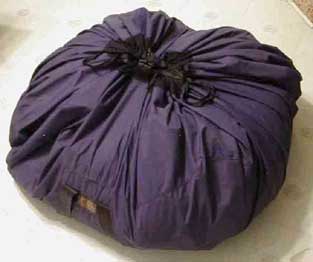 Stuff Bag - Cinch it up and quickly fold all your gear away.
Comes with shoulder straps. In regular or light weight XC version. $148
Blue Thermal Paragliding also offer the complete range of Supair products.
Please click on the logo to visit the Supair website and email us for prices and more details.